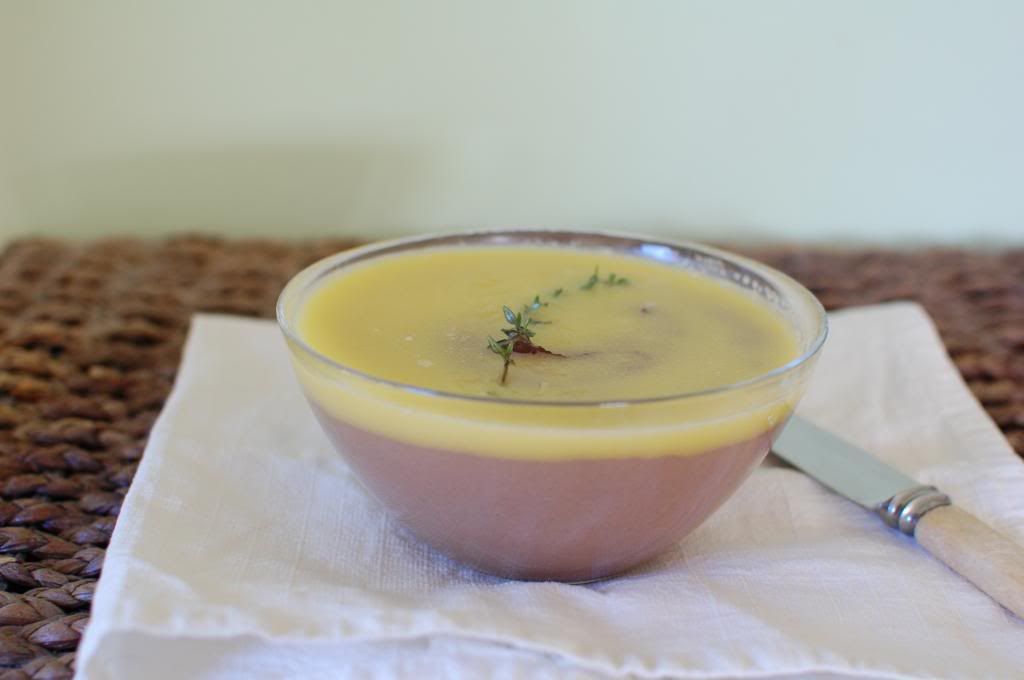 Last year
I wrote about making Christmas more meaningful for me. I think the trouble for those of us who grew up with cold cosy Christmases is that it never matches up to the associations. Christmas, with all the romance and poetry, goes hand in hand with mulled wine, a hot lunch, bread sauce, warming spices, heavy reds and dense puddings. It's what always got me so excited. I still have all my old Christmas magazines. I went through them today and my tags are still there for sticky parsnips, chestnut stuffing, goose fat potatoes and all the rest.
I'm not sure how I feel about Christmas food being made into a lighter version of all the classics, or if we should just rip it all up and start afresh with a blank page. There are never any rules.
It's taken me a little while to accept that that was the Christmas I used to enjoy, that Christmas can look very different from that and still be wonderful as far as eating goes. Maybe it's because I embrace life over here more and more as the years pass or maybe it's because I'm just more accepting nowadays, but I am actually feeling very festive this year.
We're reading Christmas books (I'll mention these soon), we've stayed up late to drive around the streets and marvel at spectacular lights and I'm excited about all the family time coming up.
I may want to
slow
right down after this week, but I still want to indulge and savour. So instead of making our own gravadlax the way we do every year, I've bought a side of smoked salmon and will dress it up with dill and lemon and pair it with a creamy cucumber salad on Christmas day (but I'm so tempted to make this
dill and lemon brioche
!).
I have chicken livers in the freezer, ready to make into an
easy
pâté* – I love
pâté in the fridge over Christmas and New Year. A few cheeses too, with some pickles and ripe seasonal fruit that is so lush right now. I'm really loving the tropical feel to Christmas with mangoes, melons and papaya. I'm thinking about a mango and fresh mint salsa to go with cold meat and cold rockmelon and papaya on the plate with barbecued prawns.
Then there are the sea urchins Graeme pulls out of the water from time to time – we only ever crack them open on the rocks and eat the creamy rich roes facing the ocean, rinsing our hands in the salty water. But we like the idea of bringing a few home for Christmas and making a sea urchin salad with some wild rocket and celery from the garden. There's also the chance of a few mud crabs since Graeme has discovered a place to catch them, so I wonder if they might be on the menu somewhere...
Fish smoked
and served hot will feature somewhere, and for a special touch (and if Graeme will let me!), I'll turn leftover smoked fish into a dip with salmon roe and some flatbread.
But I still haven't made my mind up about what we're going to have for Christmas lunch. Goose was always my favourite in England, along with pork. I don't fancy a big roast coming out of the oven, and we both want it even simpler this year, so Graeme and I initially opted for chicken on the barbecue, but chicken isn't quite marking the occasion for me.
I had planned on taking the train on my own into Sydney one Saturday and browsing the food markets for organic pork and bacon, but time is running out (truth be told, I haven't made it happen because of the prospect of crazy Christmas crowds).
Instead, I'll take a look at the organic turkeys that are coming in this week and make my mind up then. Maybe a
jerk-spiced turkey
on the barbecue with ginger, thyme, allspice and lime.
It's not the usual Christmas fare, but I'm liking the sound of it. What's also worth noting is that I used to spend days upon days prepping and cooking for Christmas. But that isn't much fun with two children. Actually it isn't my idea of fun anymore full stop! I don't want to spend all my time in the kitchen. I want to spend it around the table, in the garden or down the beach.
We're all so much more aware of the need to slow our lives down, to escape the madness and retreat with family, but all too often we get caught up with how our tables ought to look like at these special times and amp it up just as much at home, so that there's just as much crazy inside as there is out there.
One of the best things about Christmas over here is that the food and the weather make it a much more easy-going affair. Salads, barbecues and seafood make it oh so simple. And it's just what we all want.
I read a quote somewhere recently... something about not seeking examples of how you want to lead your life, but instead to be the example. I'm not sure why I've written this, but it feels relevant. I'm lowering the expectations around Christmas and letting it unravel slowly, with lots and lots of love for me and everyone around me.
I really want to know what you're having for Christmas lunch. Do share!
* This is a variation on the recipe I've always used. I make mine with a pinch of Chinese five-spice and I don't add alcohol to my
pâté anymore (it's been a long time since I had madeira or brandy in my cupboard!).