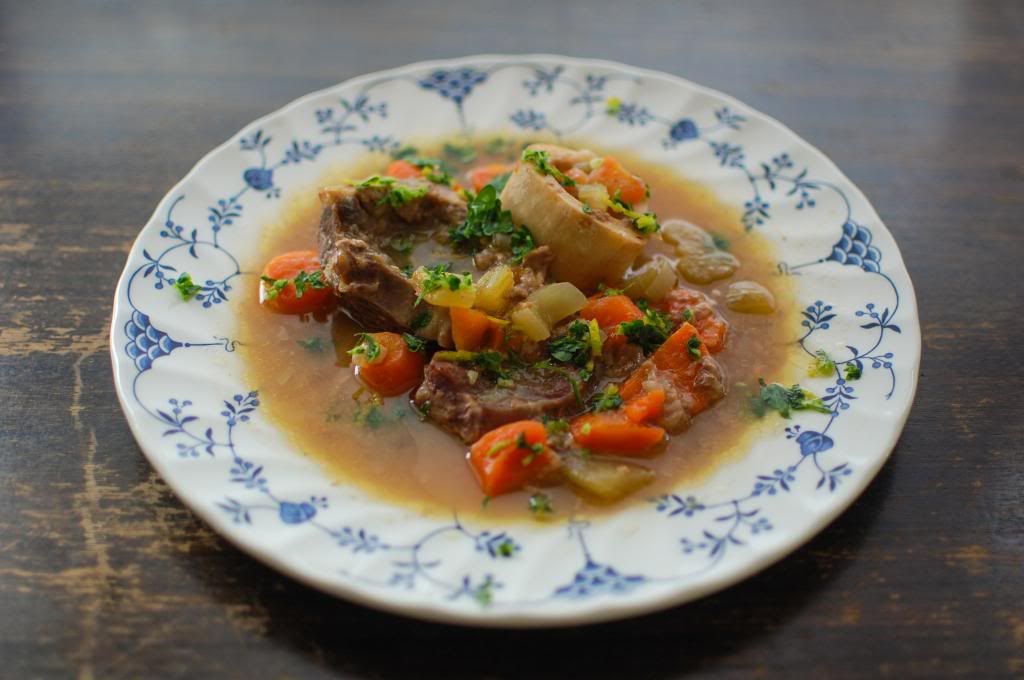 Hugh Fearnley-Whittingstall would be very high up on my list of fantasy dinner party guests. In fact, if he were cooking, I'd have him right there at the very top. For all the obvious reasons and more.
Not only was he utterly charming at his Meat Book launch years ago (while Graeme proceeded to tell him that the West Country cider being served was definitely worth breaking his six-month-long (doctor's-orders) alcohol fast), but he happens to live in our favourite part of England.
Several commissions took both of us to Dorset, in our little dilapidated Peugeot hatchback. I fell in love with the walks along its Jurassic Coast (England's first natural World Heritage Site), all its rich and varied pastures that make it home to an exuberance of produce, much of it organic. Dorset blueberries have that perfect acidic bite, bacon is dry-cured, cheeses are unpasteurised, pure butter pastry is the best I've tasted, flour is stoneground from a water-driven mill, beer is locally brewed and meat is perfectly hung. It really is heaven for the gourmet traveller.
When we made the decision to move away from London in 2008, the choice was either Dorset or Australia. Australia won.
Some cookbooks haven't made all the house moves over the past four years – we had to cull along the way. The River Cottage Meat Book, with Hugh's illegible scribbles at the front, always comes though – it's a treasured classic. The only meat book to have.
Especially during winter; there are slow-cooked dishes aplenty – think pot-au-feu and Provençal daube. His osso bucco is very much along the lines of how I make it, except he finishes with a sprinkle of gremolata (lemon, garlic and parsley) and he serves it, alla milanese, with risotto. I must say the gremolata turns it from delectable to 'oh my'. But he can't convince me on the risotto front – just not a risotto fan.
So who are your fantasy dinner party guests?
Osso Bucco from the River Cottage Meat Book by Hugh Fearnley-Whittingstall
I tend to cook six slices at a time which makes enough for leftovers and lunches. I serve this with the smoothest, creamiest mashed potato. Serves 6.
6 good slices of osso bucco (veal or beef shin)
Up to 50g plain flour, seasoned
50g butter
1 tbsp olive oil
2 garlic cloves, finely chopped
2 onions, finely chopped
2 celery sticks, finely chopped
1 carrot, finely chopped
1 large glass of white wine
About 450ml light stock (I use chicken)
salt and freshly ground black pepper
For the gremolata
Finely grated zest of 1 lemon
1 small garlic clove, very finely chopped
2 tbsp very finely chopped parsley
Dust the osso bucco pieces in the seasoned flour,

shaking off any excess. Heat the butter and oil in a shallow casserole that is large enough to hold all the pieces in a single layer. Add the osso buco and cook until browned all over, then remove from the pan and set aside.
Add the garlic, onions, celery and carrot to the pan and cook until softened. Return the osso buco to the pan, carefully arranged flat-side down so the marrow won't fall out, then pour in the wine and let it bubble until reduced by half.
Add the stock and a little salt and pepper, bring back to a very gentle simmer and cook for about 2 hours, until the meat is very tender and coming away from the bone. Do this on the hob or in a very low oven (120C).
During the cooking time, carefully turn the pieces of osso buco over once or twice and, if the mixture becomes too dry, top up with a little more stock. Once tender, remove the lid from the pan, raise the heat slightly and simmer for about 10 minutes to reduce the juices a little.
Mix together the ingredients for the gremolata. Carefully lift the pieces out with a spatula and transfer to warmed plates. Sprinkle a little gremolata over each osso bucco and spoon some hot pan juices around the edge. Serve immediately.
Slow food: Braised lamb shanks