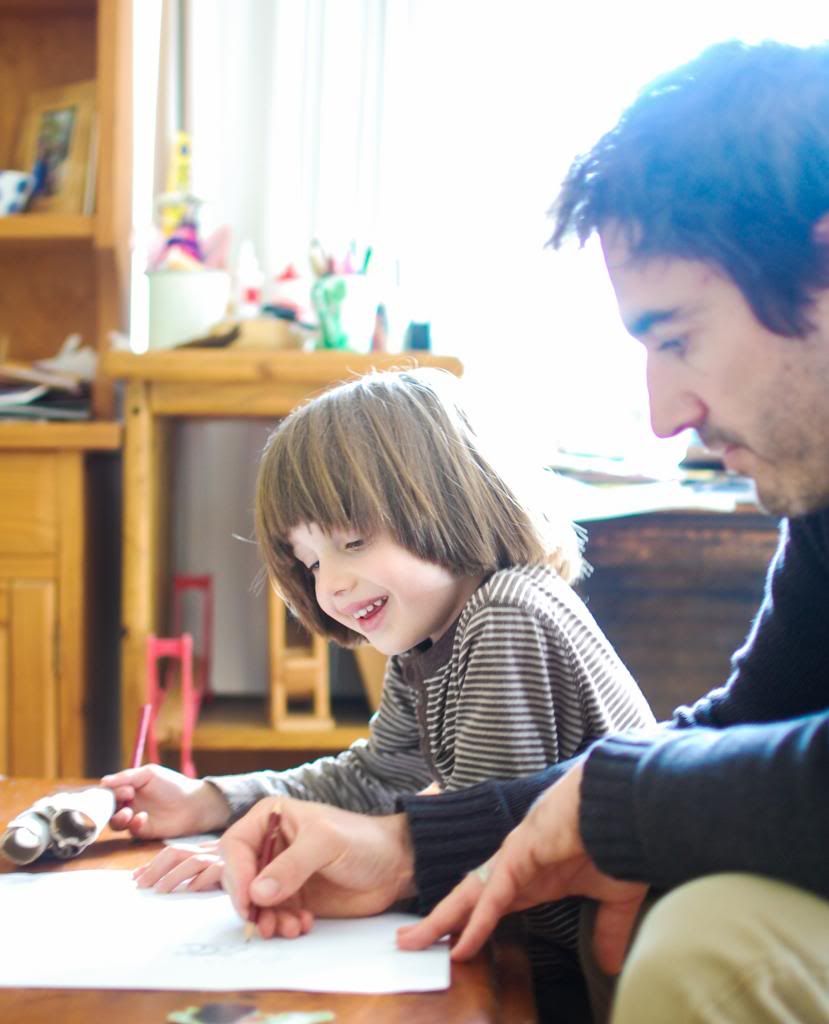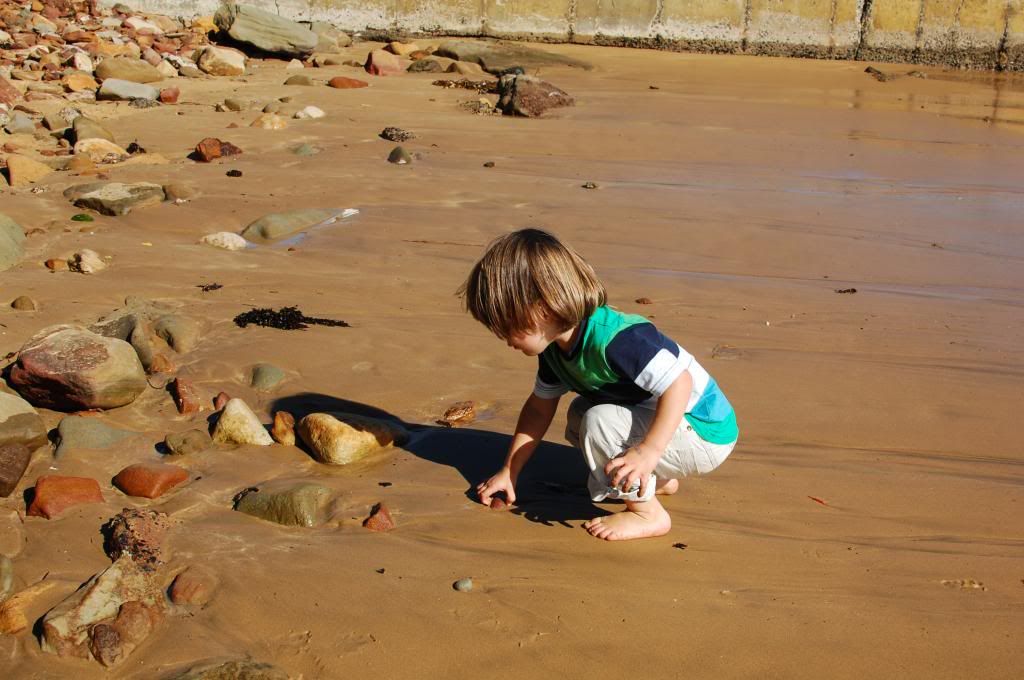 "A portrait of my children, once a week, every week, in 2013."
Luca: Two artists. The only thing that makes Luca happier than sitting with a pencil in hand is having his Daddy sit with him doing the same thing.
Kian: What
a week
. I took Kian down to the beach and I arrived at my turning point. I noticed too that his collection of stones kept him busy for over an hour. Completely immersed, with no hang-ups about the past and no plans for the future. No buckets and spades to distract and no rush to be anywhere.
Thank you to everyone who checked in with me. Things are starting to look up. x
My favourite from the 52 family: I've just stumbled across
The Bostrom Blog
– I'm in awe! The beautiful light, tenderness and love in this week's
portraits
sealed it for me (the stripes and polka dots helped too!).