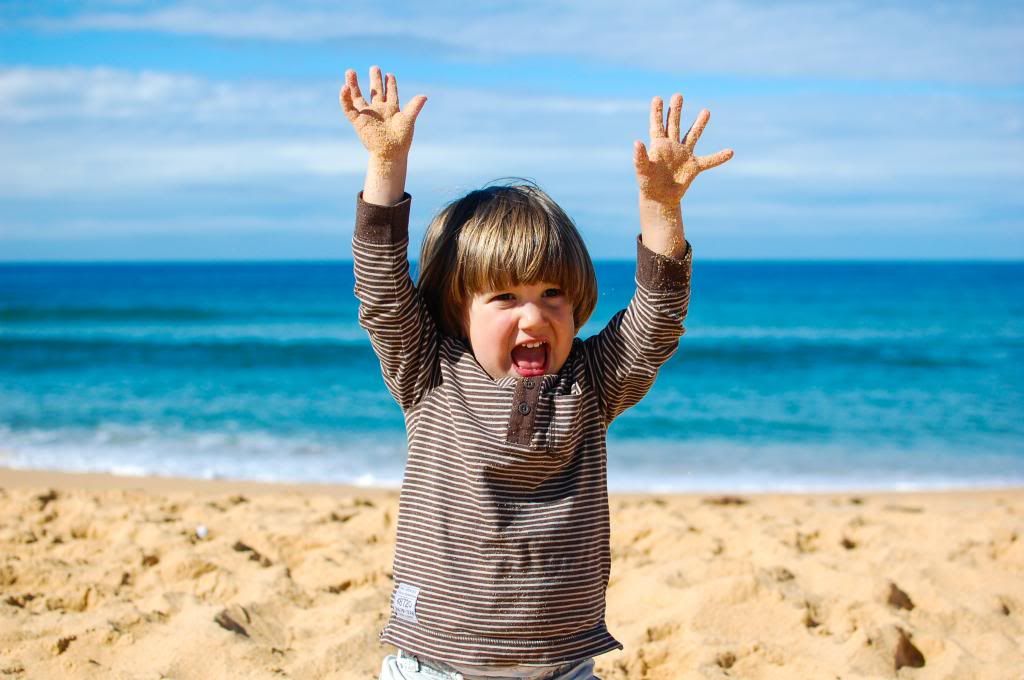 "A portrait of my children, once a week, every week, in 2013."
Luca: We're into pirates. We make pirate ships out of boxes, we draw them on paper and there's much digging going on in the garden looking for treasuRRRR. Luca and Graeme even built a treasure chest out of leftover wood in the garage last weekend. I realised this week my nifty origami boat-making skill needn't stop at boats; I made someone a pirate hat. It didn't fit, no matter how big a piece of paper I used, so we used yarn to secure. Luckily, Daddy came up with the eyepatch to make sure this person looked like a pirate... and not a nurse. (It was only when I uploaded this photo that we noticed his 'hook' – so in character.)
Kian: A morning walk with Sydney. He played a game of throwing his hands in the air and crashing down on the sand. I'm working hard to keep his layers on. We can't work out whether he doesn't feel the cold or if he's just plain stubborn. I know what the answer is when I sneak into his cold bedroom and see him all tightly curled up, his hands and feet tucked underneath him, his socks and blankets strewn across the floor.
Previous 52 posts
My favourite from the 52 family: I love seeing children climb trees and play in nature – this one of Bella at
Little Buckles
is truly beautiful.