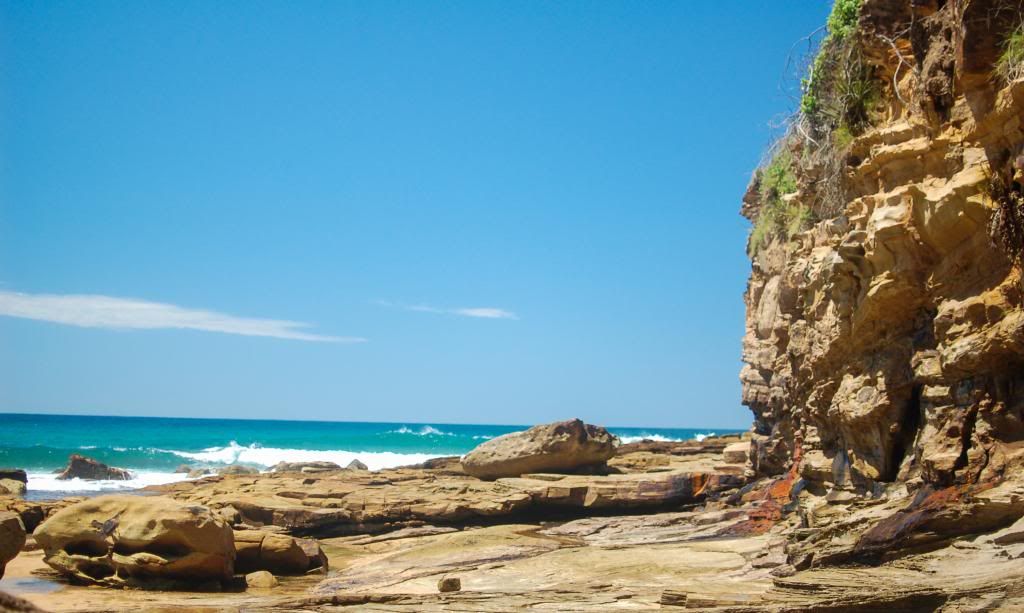 It's a beautiful day out there. The surfers on the beach are many, the joggers are plenty. Sydney splashed in and out of the sparkling water. It's a really beautiful day – did I say that?
But I can't be faffed.
I want to roast the meat bones that have been sitting in the fridge ever since they were delivered. I want to get stuck into the garden and while away a couple of hours. I want to do something with the bag of organic tomatoes that I bought so cheaply. I want to tidy and clean... No, I don't
want
to clean, but it needs to be done.
I want to walk
with
Sydney on the beach instead of slumping down on the sand and watching her do all the running about. I want to get through the day without desperately needing to nap at 10am.
I also want, so so much, to retreat to a place where they do all the shopping and bring you my-kind-of-food while you nap at the water's edge.
But it's not happening.
I'm tired. I'm always tired. I am blessed with children that rarely wake before 7am. I get 8 hours most nights. I eat pretty well, and yet....
I've always been envious of other people's energy – nothing else, just their vitality. I want to feel lively all day every day, not have a few bursts here and there and suffer afterwards.
So, I'm trying to sort it. I sat and watched my red blood cells on a screen yesterday, doing things they shouldn't be doing.
There's talk of thyroid function, and low iron, and liver something, and leaky gut whatever.
I need more blood tests.
Now if I can somehow drag these heavy legs of mine and get into the car for a tour of another local school.
But I can't be faffed. Will you go instead and tell me if it's any good?