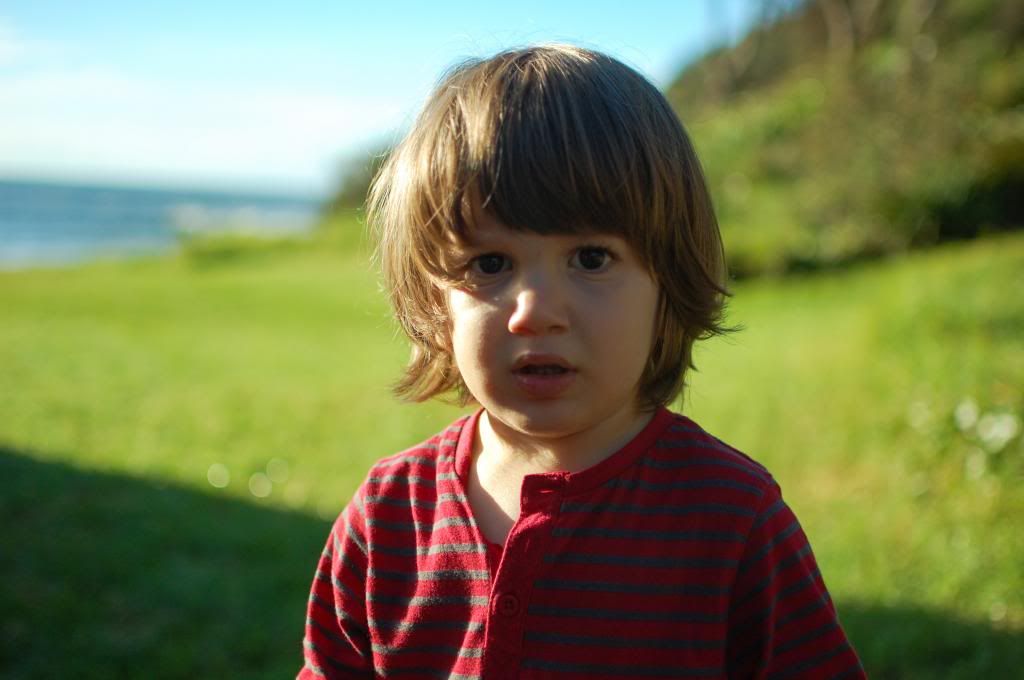 "A portrait of my children, once a week, every week, in 2013."
Luca: I mentioned this little fellow on
Facebook
a while ago, and he's back again. Actually, this is his fifth visit. Our little frog likes to come in with the washing and surprises us by hiding in the bedroom or the laundry. This is the first time Luca was awake (we always find him at night) and he was beside himself.
Kian: He wouldn't eat
the crab
. So he ate a little melon followed by some maple-cured bacon instead – not exactly our usual breakfast fare but if we're going to camp, I make sure we have something good to wake up to!
Previous 52 posts
My favourite from the 52 family: very striking sepia from
Black Blonde Brunette